DAS Distributed Antenna System - Cell Phone Signal Booster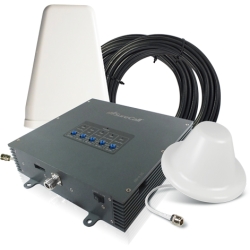 Our complete lineup of cutting-edge, carrier-approved products from best-in-class manufacturers can let us focus on installing the right solution for your needs.  Distributed Antenna System or DAS, and Public Safety DAS for single and multi-carrier systems and public safety systems. 
Need information?   Call us today.     801.268.1405
Cellular is quickly becoming another utility, as more personal devices such as tablets and wearable technologies connect to cellular networks, more capacity is necessary to handle increasing bandwidth demands. 
Cellular signal boosters are for your home, office, or a large scale corporate and even your car!  We are located in Salt Lake City servicing all of Utah.  If you have a weak signal call or email for a free site evaluation.

TeleSolutions is in Salt Lake City, Utah providing Wilson Electronics, and SureCall Certified Installations.  
   Support 801-268-1405
Free Site Evaluation with recommendations, improve the cell phone signal as well as the data for all network providers, G4, and LTE.
The signal booster takes a weak cell signal, amplifies it, and then rebroadcasts the boosted signal to an area in need inside the building or warehouse or your home or car. These boosters are compatible with all cell phone service providers and work on any phone that uses 2G, 3G, 4G, and LTE signals.
TeleSolutions can provide information and bids for Wilson Amplifiers, SureCall, and Webroot products.